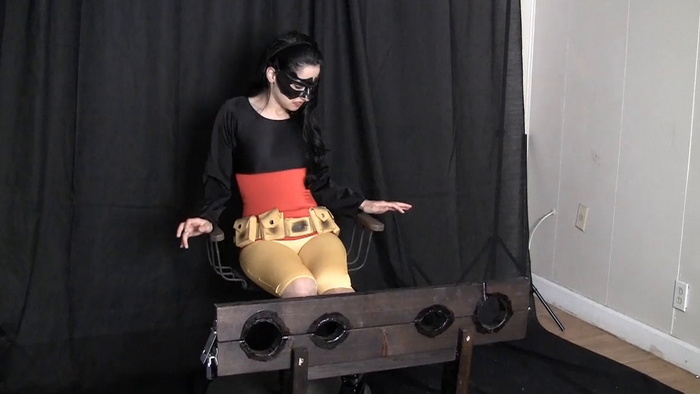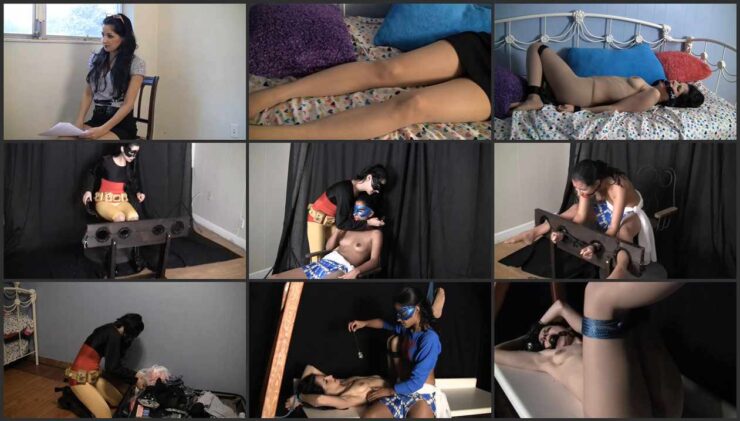 Watch online or download video:
Information
File
: leag_law051921b_bdg.mp4
Size
: 1 002 MiB
Duration
: 26 min 58 s
Format
: MPEG-4
Video
: , 1280x720 (16:9), 59.940 (60000/1001) FPS, ~4 993 kb/s avg, 0.090 bit/pixel
Audio
: Language: en, 48.0 kHz, , 2 ch, ~192 kb/s
Antivirus status: Safe
Description
Drea Morgan plays the Mayor of Tiedsville, her campaign has been built around the need to rid the city of super heroines. It seems the Mayor wants to place the blame for the out of control crime on the heroines. Unbeknownst to all, Drea is corrupt, she knows the heroines will stop her but if she can get rid of them she can make her sinister plans come to fruition. Hannah Perez plays the mighty German heroine Blitzkrieg, she is interviewing the mayor for her own magazine, her undercover job is that of a free lance reporter. The interview doe snot go well for the Mayor. She sends one of her own henchmen to stop Hannah form filing her story. Poor Hannah is ambushed and left hogtied and gagged!
The intrepid reporter who ended part 1 in a nice hogtie was now out for revenge. As the mighty Germanic super heroine Blitzkrieg (Hannah Perez), she went after her attacker. Using her connections as a reporter Blitz had no trouble finding the so called Mayor of Tiedsville's hide out. After watching the place for a bit Blitz was able to determine that no one was inside so she let herself in. Blitz wandered around the house until she found this little room that had some bondage looking furniture in it. Blitz, thinking out loud at what a freak the Mayor must be. She sat down and examined the furniture. After hearing a noise, Blitz went to hide. The Mayor had in fact returned, she was in the same blue costume she had been in when she attacked Blitz. Blitz watched as the Mayor relaxed in her own little bondage toy. As the villain was relaxing Blitzkrieg busted in and confronted her. After some back and forth banter, Blitz attacked and choked out the Mayor. Blitz removed the Mayor's boots and then her top. This left her breasts exposed!
Blitzkrieg, (super hot and sexy Hannah Perez) recovered the evidence she had been searching for. Now it was time for her to clean up all this non sense and apprehend once and for all Tiedsville corrupt Mayor. So Blitz began searching the house. She found a secret room and slipped into the room. Weary of traps and such Blitz moved cautiously. But suddenly she began to choke and cough. Her legs weakened as she came to the realization that thew room was filling up with knock out gas. Blitz slowly slid down the wall and into dream land. Wondering just how much trouble she was in as she went to rest.Next thing Blitz knows is she is undressed and tied in a very tough predicament. Now at the mercy of the Mayor. The Mayor (gorgeous Drea Morgan) moved close to her captive and slapped her on her pantyhose clad ass a few times for fun. Then, with Blitzkriegs lovely legs tied up in the air, The Mayor grabs the sexy heroine by her head and bangs it off the table. Now, already fairly well humiliated, what happens next only ads to all the embarrassment of the current situation.