Bondage Playtime with my lovely sub Buttmonkey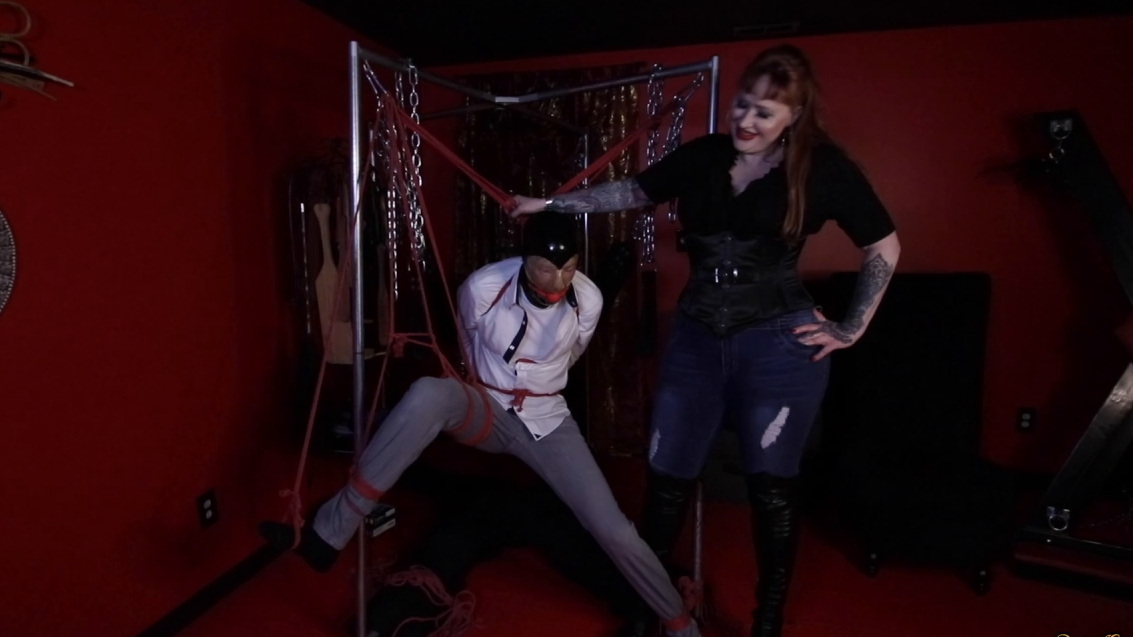 I hadn't seen this sub in a while and I just wanted to play – no hogties! I start him off with his hands tied behind his back and around his waist, his chest is tied to the rack behind him, his legs are spread apart and tied to the rack as well. I come in and gag him with a ball gag, then taunt and tease him. Includes nipple play. I let him struggle for a bit by himself, then I change his position by untying one of his legs, then raising it for a one legged suspension.
I untie his arms from his waist, then pull them up behind him. He wasn't able to do the strappado position I had in mind, but the new position is still quite difficult for him as it bends and stretches him. This scene is very similar to how I would play in real time – the toying and not completely untying him when moving his position.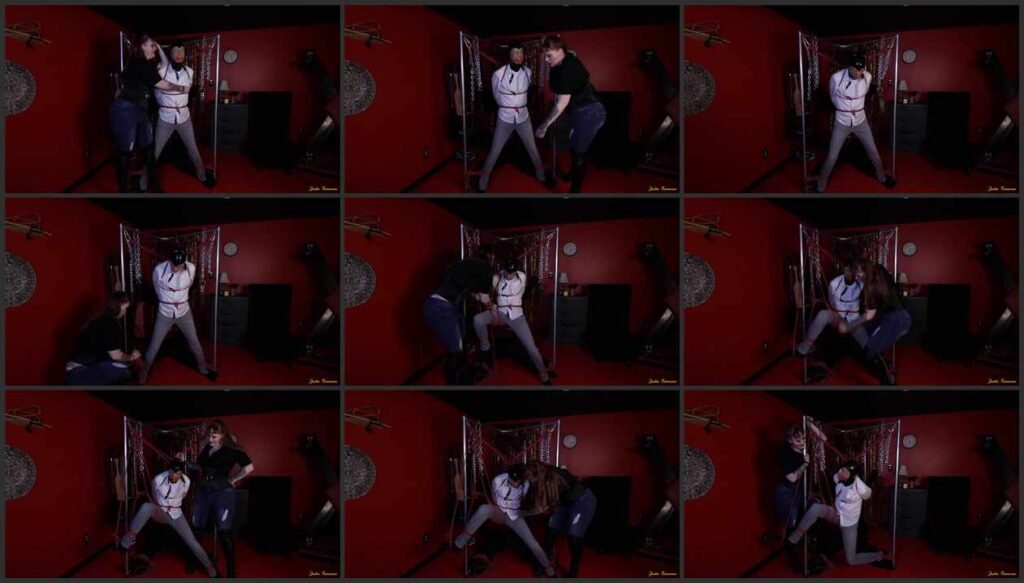 Realated posts: