Retro Beauty Bound and Gagged for a night out on the town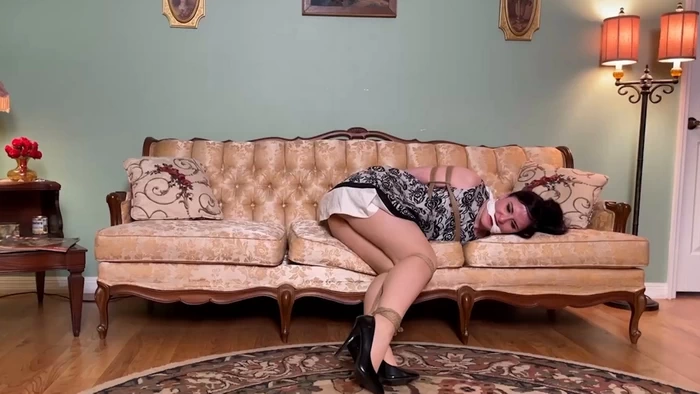 Retro beauty Caroline is dressed to the nines and ready for a night out on the town with her fella. But It wasn't her fella that was at the door when she answered it! It was a stranger, an intruder that tied her up and gagged her.
Now she's left struggling, trying to make an escape, to no avail.
The intruder returns to hog tie her and re-gag her. She struggles some more and gets no where with it.
What will happen to the lovely damsel in distress?

File Name: crl_pce_retro_beauty_bound_and_gagged
Format: MPEG-4
File Size: 302 MiB
Duration: 10 min 17 s
Resolution: 1920×1080 (16:9)
Realated posts: