Master M & slave L – earning a chip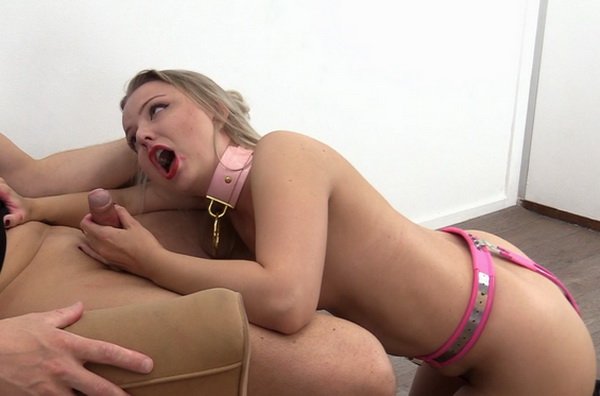 When I found this handsome duo online, I thought their dynamic was very interesting. Master M is training his young slave L to be a perfect blowjob slave girl by keeping her in a (pink) chastity belt and. Every time she gives a good blowjob, she will earn some 'tokens'. Once she has gathered enough tokens, she will be let out of the belt for sex. Then she will be locked again and the deal begins again.
Of course, I was very intrigued by how this works. How many tokens does she have to earn? How do they keep track? What does the chastity belt dynamic add to their relationship? I decided to invite them to the studio for an interview (and a demonstration).
It turns out they are a very nice and loving couple! They are using a chastity belt as a training method for slave L, who is learning to earn her orgasms by being a very good and cute girl. Master M likes blowjobs and he has invented a system where he will give a poker chip to slave L every time she gives a good blowjob. I have never seen this before! I asked them how many chips she has to earn for 1 orgasm (sex with her chastity belt off). It turns out the level is set at TWENTY FIVE tokens! Slave L has to earn 25 tokens to get her orgasm!

File: chb_bdm836.mp4
Size: 740 MiB
Duration: 6mn 49s
Format: MPEG-4
Video: AVC, 1920×1080 (16:9), 25.000 fps, x264 core 132 ~15.0 Mbps avg, 0.289 bit/pixel
Audio: 44.1 KHz, AAC LC, 2 ch, ~192 Kbps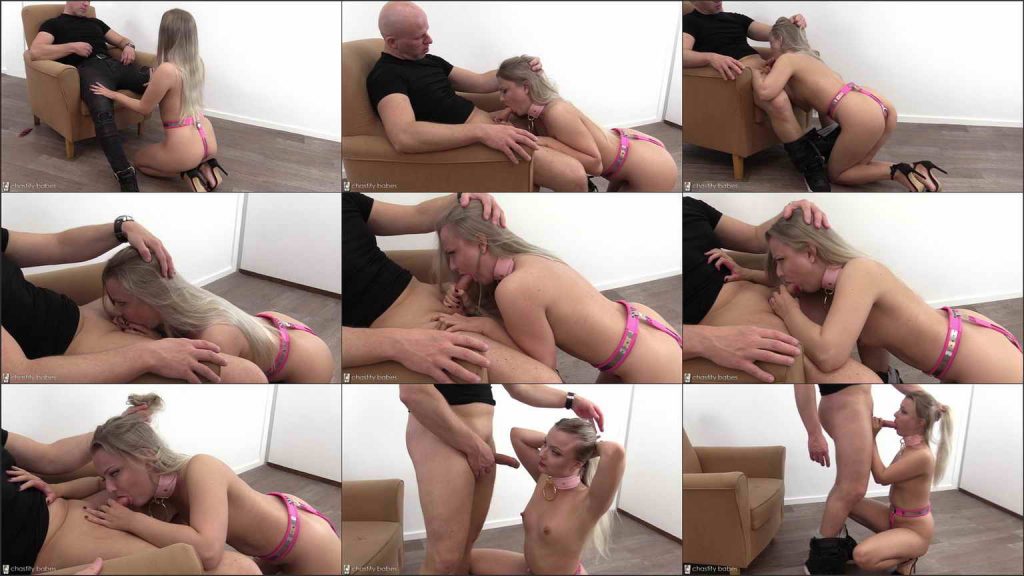 Realated posts: