Lolly tightly tied to a chair and gagged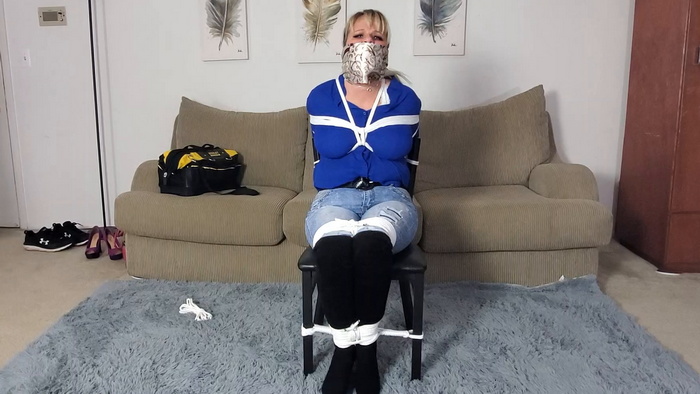 Poor Lolly! Clad in tight jeans, tight long-sleeve top, and boots, she groggily comes to and finds herself tightly lashed to a chair! There is plenty of rope around her ankles, calves, thighs, her hands are tied behind her back and secured to the chair. Her ankles are tied together and there is rope keeping her ankles secure to the chair with rope extended from her ankles to both chair legs. Escape is utterly impossible for the poor girl. As she dazedly takes stock of her surroundings, the fog clears from her brain and she begins to struggle, calling for help. Unfortunately, this attracts the attention of her captor! Lolly knows she's in big trouble. She tells the bad guy he does not need to do this, and she promises not to tell anyone what she knows about what he did, that it will be their secret. The bad guy plans to make SURE she does not tell anyone and plans to make sure she stays quiet – forever! The bad guy then stuffs a giant wad of cloth into her mouth and secures it with a cleave gag. Gagging on the huge mass filling her mouth, her eyes grow wide as he ties another cloth around her face in a tight OTM style gag!
Still, he is not finished, adding a thick cloth pad over the entire gag, and wrapping yards of medical bandage over everything! With her cries now reduced to severely muffled grunts, her protests are easily ignored by the bad guy, who ties a tight bandana over the whole thing! Now, with the poor damsel well and truly silenced, he reveals his plans! The bad guy says he needs to make her demise look like an unfortunate accident, so he is going to mess with her furnace to made it look like an accidental explosion. Her eyes grow wide as saucers as she begs through the massive gag, her feeble and desperate "mmmmppppphhhhh"ing ignored completely. The bad guy leaves and Lolly fights her bonds for all she is worth, but the ropes are too tight, the knots all out of reach and escape is impossible!

File: cas_lollygaggcustom_bdg.mp4
Size: 633 MiB
Duration: 16 min 38 s
Format: MPEG-4
Video:, 1920×1080 (16:9), 30.000 FPS, ~4 995 kb/s avg, 0.080 bit/pixel
Audio: Language: en, 48.0 kHz,, 2 ch, ~317 kb/s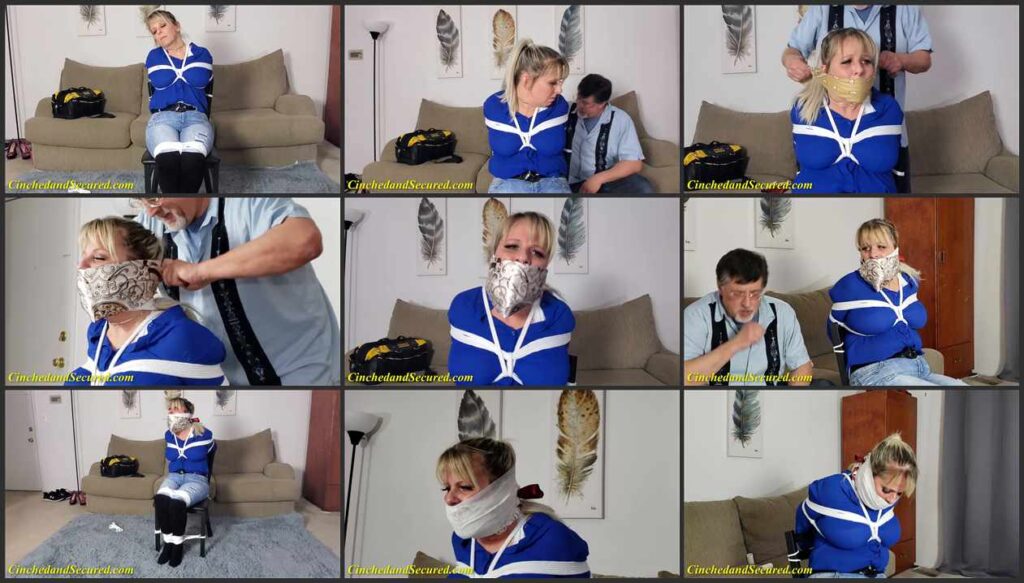 Realated posts: