Dominique and Anahi handcuffed to the wall – the Challenge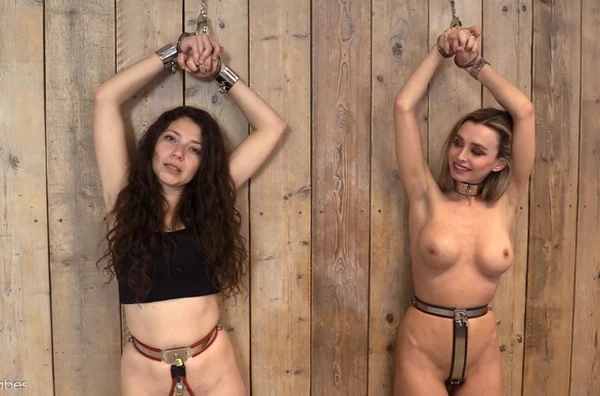 During Dominique's Chastity Deals, I always like giving her some Challenges. Like this one, where I cuffed her to the wall and told her I would be back in one hour. Don't worry, Dominique can handle it!
Of course, for safety reasons, I was watching her from my computer through the tripod camera. After about 20 minutes, Anahí entered the room. She was a bit shocked to see Dominique cuffed to the wall, even though Dominique tried to explain it was just a Challenge. Anahí wouldn't really listen to her and she offered to free her, running off to find a handcuff key.
Unfortunately for Anahí, she couldn't find a handcuff key. All she could find was more handcuffs. This gave her an idea. If she couldn't free her new friend, she might as well suffer together with Dominique, to make her feel better. Anahí is so nice! She actually screwed her own attachment point into the wall and cuffed herself right next to Dominique.
Now both girls were cuffed to the wall, with their arms up, which is a pretty tough position. They tried to comfort each other with small talk and jokes, until I came in with the key. Dominique had been handcuffed to the wall for exactly one hour. Anahí probably joined her about half way. She has such a big heart! Who else would see someone suffering and JOIN them? Bless my dear Anahí, she is the nicest girl I have ever met!

File: chb_bdm926.mp4
Size: 1.01 GiB
Duration: 9mn 22s
Format: MPEG-4
Video: AVC, 1920×1080 (16:9), 25.000 fps, ~15.2 Mbps avg, 0.293 bit/pixel
Audio: 44.1 KHz, AAC LC, 2 ch, ~192 Kbps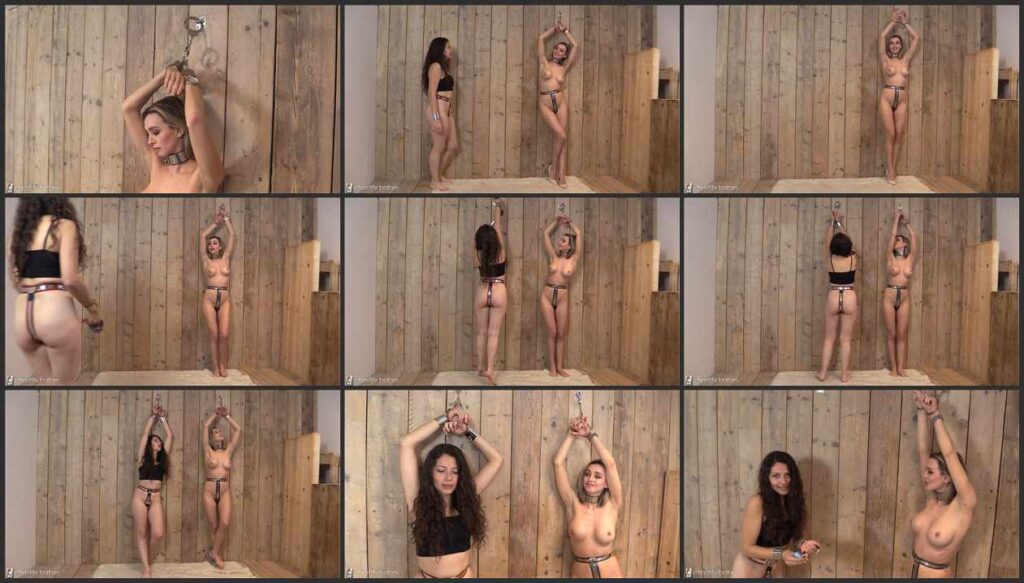 Realated posts: