Chastity Babes Ulysse – Cold Prison Cell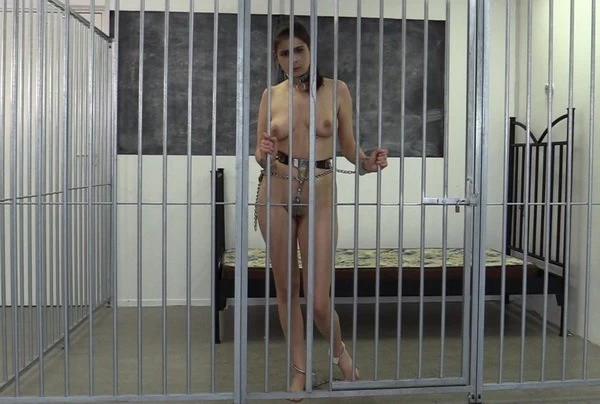 Poor Ulysse! She doesn't really like any of her Challenges, but she signed up for 24 hours in the FancySteel belt! I put her in the prison cell for a few hours, locked in a waist chain and ankle cuffs. She was wearing a real orange prison jumpsuit and white slippers. But the prison cell was freezing cold, and Ulysse got bored pretty quickly, so she started banging her chains on the bars.
I came in to check what all the noise was, and that is exactly what she wanted: some attention. I asked what was wrong and she said it was too cold. This gave me an evil idea: I pretended I would change her clothes to something warmer. Her wrist cuffs and ankle cuffs were unlocked so she could take off the jumpsuit (but the waist chain stayed on). I ordered Ulysse to hand me the orange jumpsuit and slippers, so I could get something warmer.
Instead, I just told her to lock her ankles and wrists back in the cuffs again and I left her (static camera still running). Now Ulysse was completely naked, in her chastity belt and collar, chained in her prison cell. Needless to say, she was NOT happy about this. Maybe the next Challenge should be a bit nicer? What do you think?

File: chb_bdm841.mp4
Size: 893 MiB
Duration: 8mn 14s
Format: MPEG-4
Video: AVC, 1920×1080 (16:9), 25.000 fps, x264 core 132 ~15.0 Mbps avg, 0.289 bit/pixel
Audio: 44.1 KHz, AAC LC, 2 ch, ~192 Kbps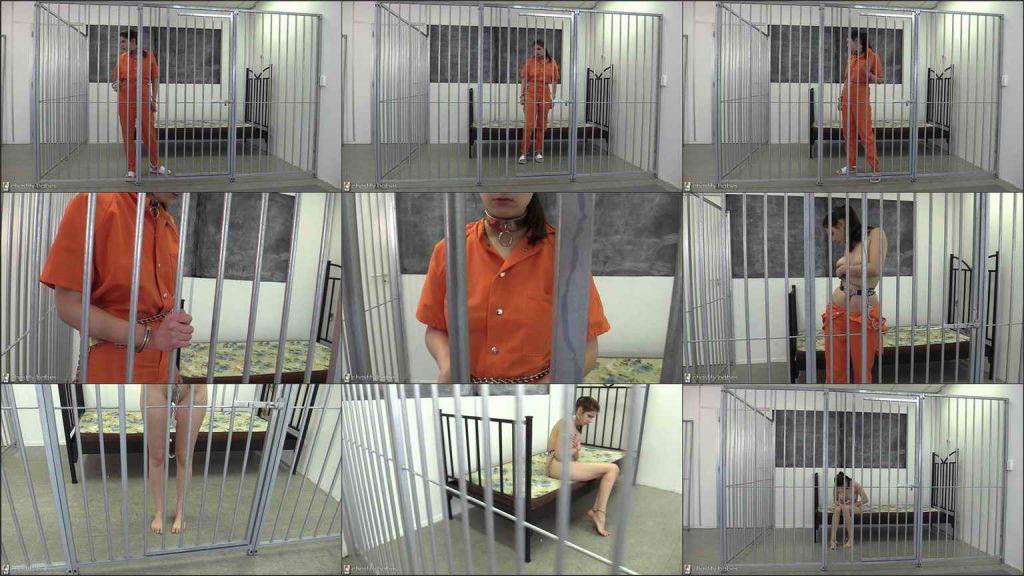 Realated posts: