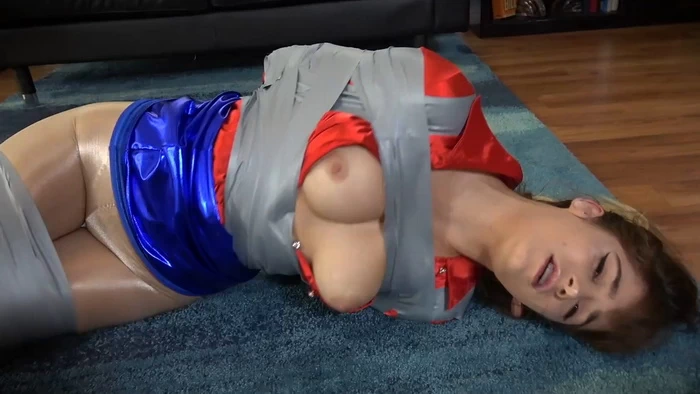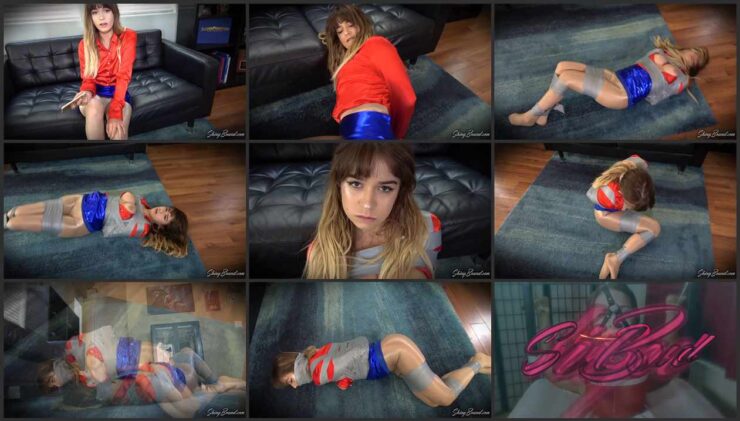 Watch online or download video:
Information
File
: xt_sthbea_gypsybaby1_bdg.mp4
Size
: 524 MiB
Duration
: 11 min 22 s
Format
: MPEG-4
Video
: 1920x1080 (16:9) at 30.000 fps
Audio
: AAC LC at 320 kb/s 2 channel(s), 44.1 kHz Language: en
Antivirus status: Safe
Description
Gypsy needs a few extra bucks for the weekend, so she agrees to watch the neighbor's brats for the night. She waves goodbye to the parent as he drives away and then comes in and sits on the couch. She looks down at the little brats and tells them that they had better leave her alone and do what she says.. Little does Gypsy know, they like to play a game where they overpower the babysitter and tie her up! Before poor Gypsy knows it, they have her down with her wrists and ankles taped with duct tape. She tells them they are going to be in so much trouble and that they had better let her go if they know whats good for them, but before she can say another word, they unbutton her shirt and tape up her entire upper body, leaving her titties showing!
Now mortified and embarrassed, Gypsy demands that they release her immediately! Still they add more tape, and finally, a complete face wrap tapegag to finish it off! Gypsy squirms and tries her best to scream and yell at them through the gag, but it is no use. She is helpless and cannot get more that a few muffled moans out through the gag. The brats leave her like that on the living room floor and run upstairs to play. After a few hours, poor Gypsy is worn out from the constant struggling and lays her head down. She is a disheveled mess.. With her tits out and her skirt up.. Her pantyhose are full of runs. "Those little bastards better get in here and untie me soon!" she thinks. Just then she hears keys jingle at the front door! Her eye get wide.. THEY'RE HOME! Oh no! She is still all tied up and quite the mess!! What are they going to think?! The parent comes in and laughs.. "Oh man.. Did they do this again? Haha.. I'm so sorry Gypsy, I'll untie you in a jiffy."