Arrogant busty dominatrix Slyyy gets deep fucking mouth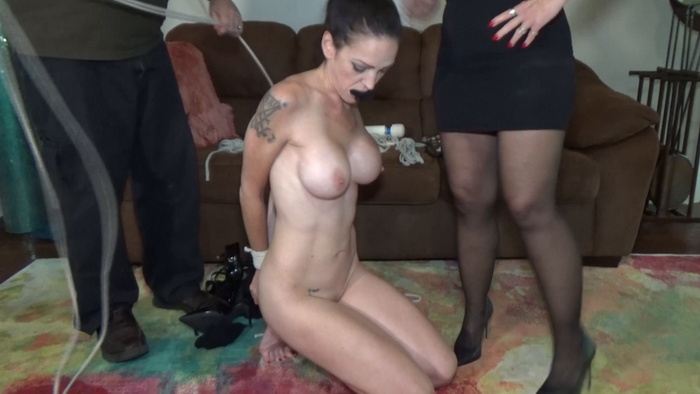 Tall busty dominatrix Slyyy waits for her next client to arrive. The thought of dominating, humiliating and tormenting her client was getting her wet so she warmed up with her vibrator on her pussy. She calls out "come in slave" to the knock on the door but instead it is me the head domme in town and my henchmen. Arrogant Slyyy laughs at us and demands that we leave. Slyyy curses us and argues telling us that she can do as she pleases and there is nothing I can do to stop her. I tell Jim to pull out his piece and soon the haughty bitch strips off all her clothing. Once we have her completely naked Jim begins to rope her up as I grope and manhandle her big tits.
Slyyy struggles but my henchman is too strong – he pushes her to her knees and frog ties her long legs. Slyyy is still defiant as he slams her elbows together behind her back. Slyyy wriggles and struggles but there is no way to prevent him from getting her tied up. I grab her panties from the floor and shove them into her mouth then push a big ballgag in silencing her bitchy mouth. Jim gropes and fondles her tits and nipples then rolls Slyyy onto the floor adding a tight crotch rope which is run between her bound wrists pinning Slyyy's hands to her ass. I write a note to Slyyy's client telling him to enjoy face fucking the femdom and we leave her bound, gagged and struggling. After a while the client arrives and reads the note. He's clearly happy about the change of plans with his session and he grabs her big tits pulling and twisting her nipples mercilessly. He unzips his pants and pulls them down then pulls out the gag leaving it hanging around her neck. He shoves his cock down her throat and grabs her head fucking her mouth. Slyyy's protests are stifled by his big throbbing cock jammed down her throat.

File: mgg042521_slyyy_bjdom_bdg.mp4
Size: 1.80 GiB
Duration: 25 min 18 s
Format: MPEG-4
Video: 1920×1080 (16:9) at 15.000 fps
Audio: AAC LC at 192 kb/s 2 channel(s), 48.0 kHz Language: en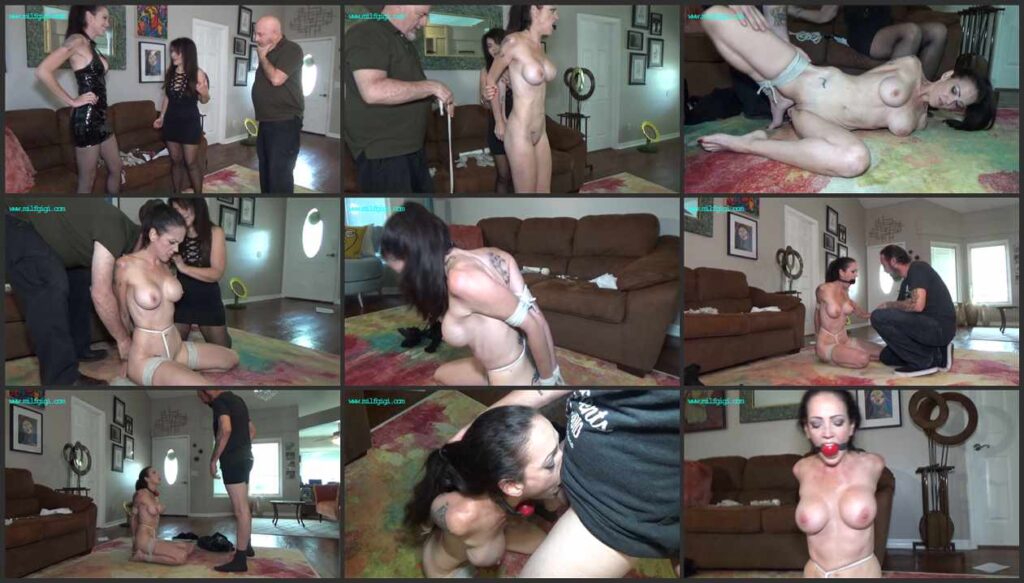 Realated posts: